" Why not Change The World? "
" Learn to Give "

Handong Global University ​teaches​ students to
make the world a better place for everyone.
Mission
---
HGU fosters global leaders who change the world by pursuing academic excellence and an education based on Christian faith
Goal
---
1. Solve local and global issues as a University of Innovation
2. Lead social change through creative convergence as a University of the Future
3. Present a better vision to the Korean society as a Christian University
Vision
---
Next Generation Education-Leading Global Christian University
"工" Educational Framework of Handong
Handong's educational goal is to 'Produce new leaders who transform the world's nations through academic excellence, world citizenship, outstanding Christian valuescharacterized, by a spirit of sacrifice, honesty, and service.' These educational goals are encapsulated in the '工' shaped character which highlights global and creative competence, major competence and upright character and values.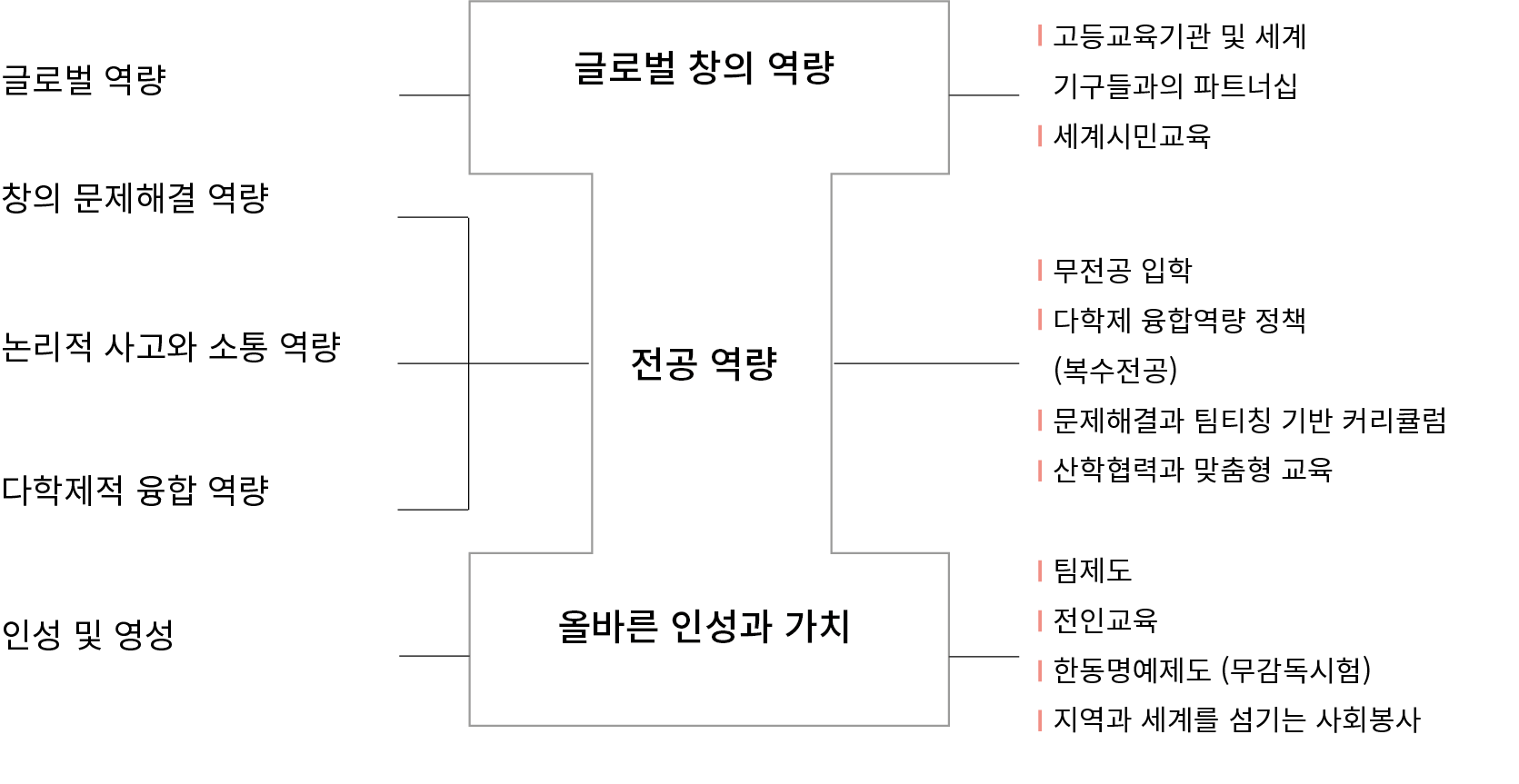 Handong, with this mission, is a member university
of UNAI

and a UNITWIN Program Host University.
CHANGE
THE WORLD
WITH
LOVE AND WISDOM
Handong Global University, on the basis of its identity as a Christian University, will become the epitome of a Global(Global & Local) University that serves the community, the world, the people, and humanity through our love and wisdom with creativity
HANDONG IDENTITY
we will firmly keep our identity as God's University
HANDONG ADMINISTRATION FINANCE
we will establish a stable financial foundation, while actualizing a faithful and efficient administration
HANDONG EDUCATION
we will practice an innovative and differentiated high- level education model
HANDONG STUDENT
we will nuture students who serve the world with wisdom and love
HANDONG GLOCALIZATION
we will become a Global Hub University that bridges the global and the local communities
HANDONG RESEARCH
we will contribute to the community's development with faithful and outstanding research